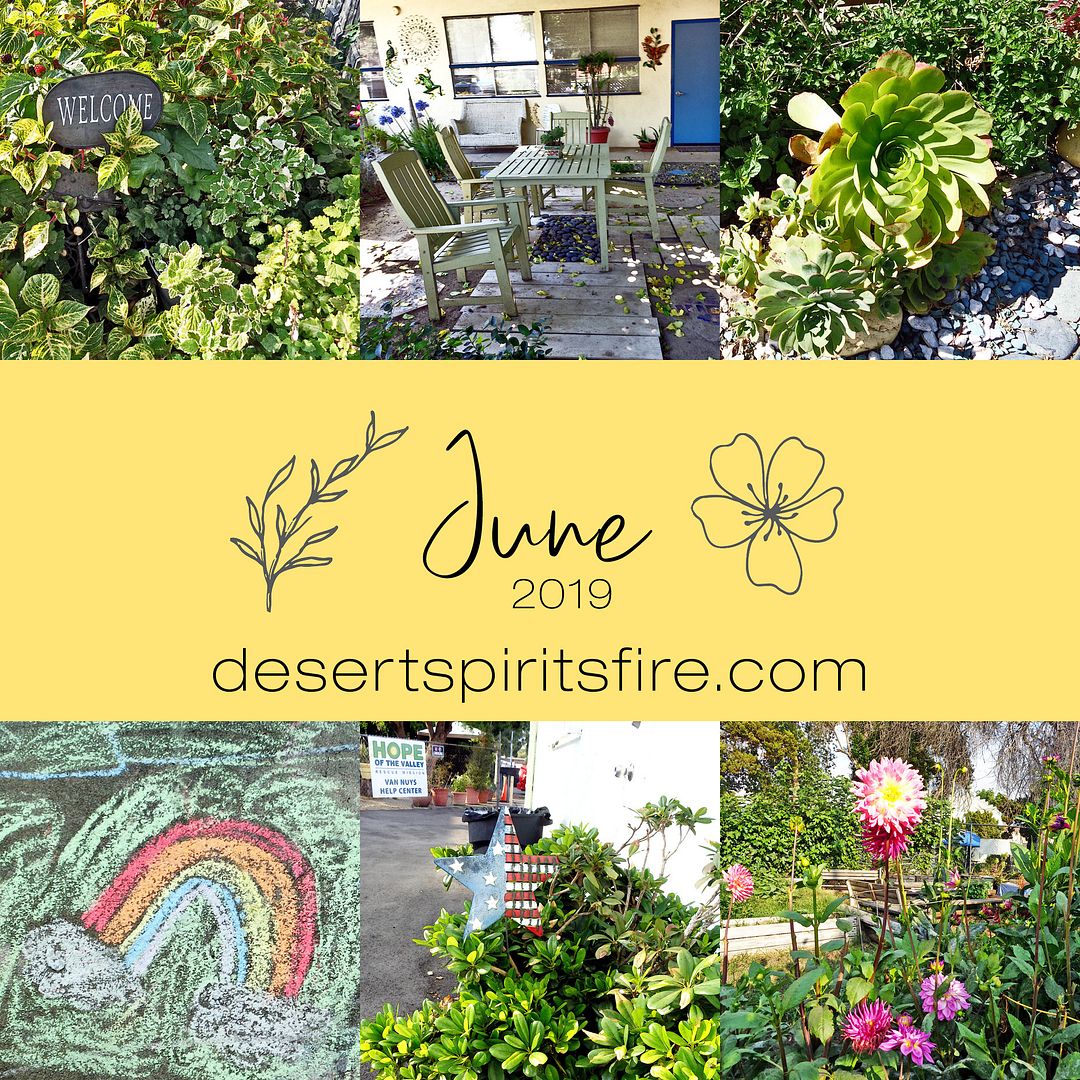 • Summer's been in session with the fun and randomness that come with the season, so I'm linking my June summary to Porch Stories host Kristin's July.

• My end of the month summary blog for June 2019 covers less than a week, but those five days were good ones. Sometimes I sit on my actual porch, at other times it's a virtual veranda in a different time and clime, yet everywhere I'm still doing whatever I can to imagine my next move. Months became years became decades, and now?

• And now? I spent the last week of June helping with summer day camp in the San Fernando Valley. Besides mostly doing line chef-type dicing, slicing, chopping, and mincing in the kitchen, I enjoyed good conversations and glorious gardens. Snacks were yummy—one day we even had ice cream cones with our choice among five or six flavors of award-winning Thrifty Ice Cream! Dinner menus were varied and well-prepared. As usual, I've tried to be selective about the pictures I blog, so I chose color-filled ones to represent the venue well.




• With Day Camp sessions from 3 to 9, on Tuesday I got there just as all volunteer, LA-based The Rescue Train wrapped up a day of feline Trap-Neuter-Release, partly sponsored by the church that sponsored the onsite day camp. I have the impression Feral Fix LA also welcomed household pets who needed neutering.