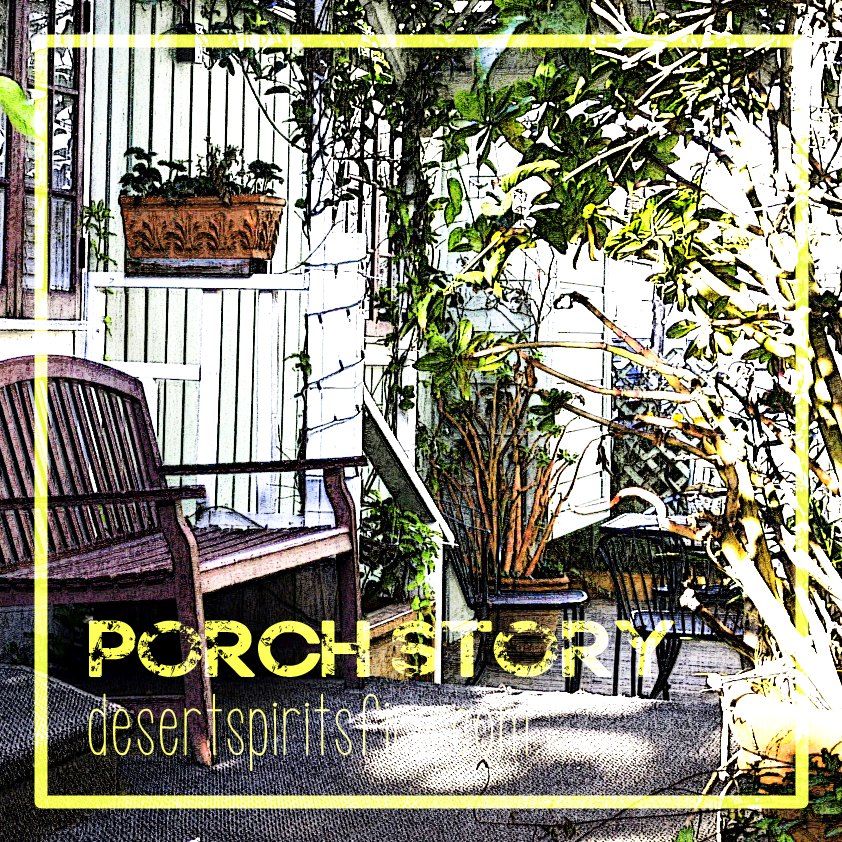 • My December 2019 highlights feature Advent and Nativity.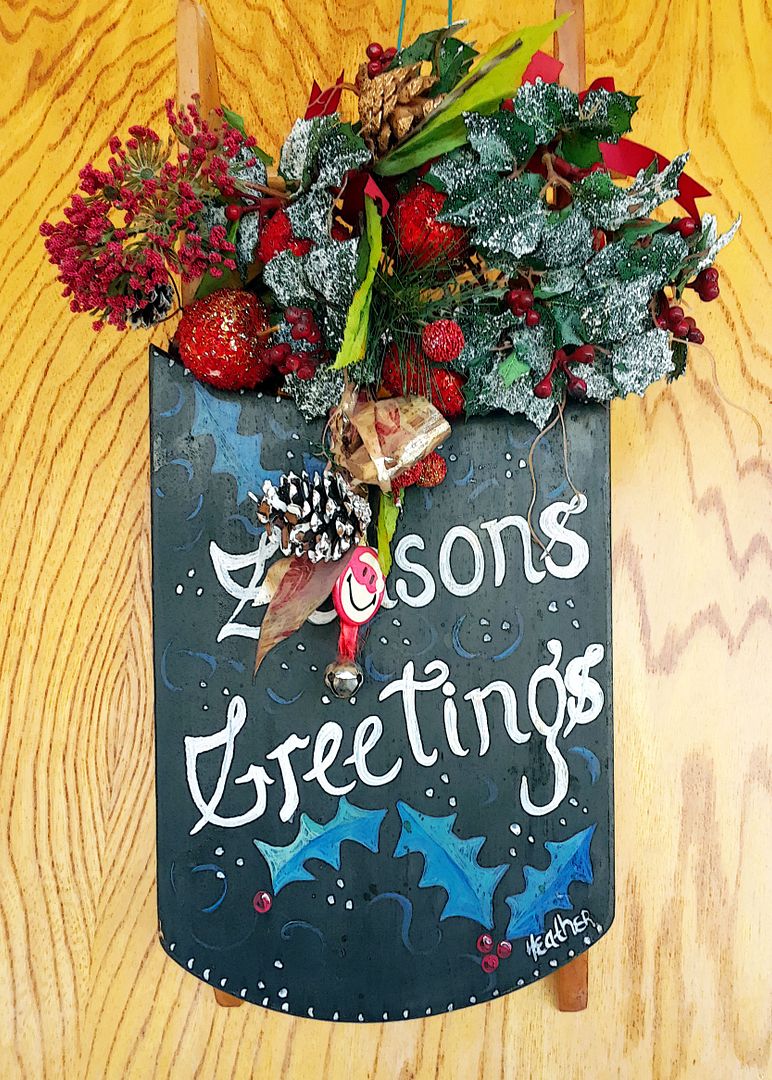 • The sled painted by Heather Bolinder of painting pain dot com (her website's waiting for action); over the years I've added decorations, including a few this year on the left side as the sleigh faces the world.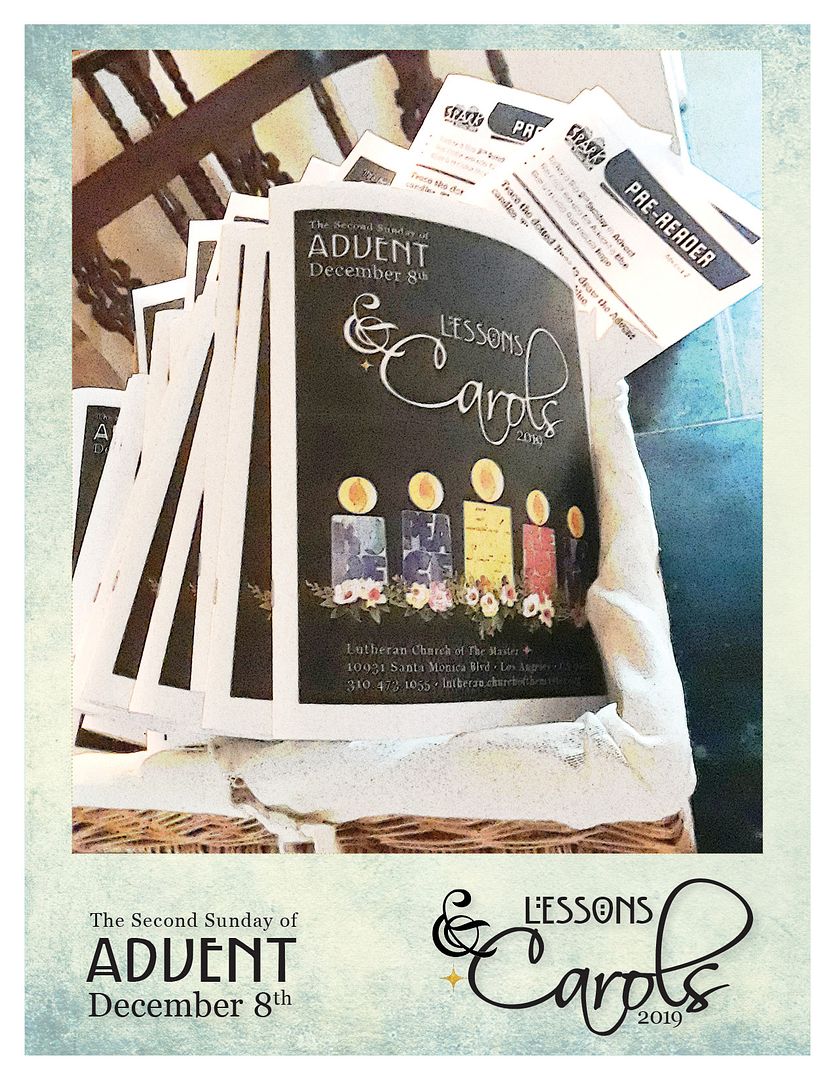 • Program cover design for this year's Lessons & Carols on Advent 2. Covers for Lessons & Carols, Neighborhood Outreach, and Christmas Eve have some common elements but don't quite equal a campaign.




• Late afternoon of Advent 3, I attended a wonderful concert at a friend's church in nearby Torrance; she sings in the choir, so was part of the presentation. It's a big church with many musical groups, and they did up everything splendidly. Here's some of the chancel decor.




• Program cover from 1st Church Torrance Advent 3 concert. Tasty snacks afterwards, too.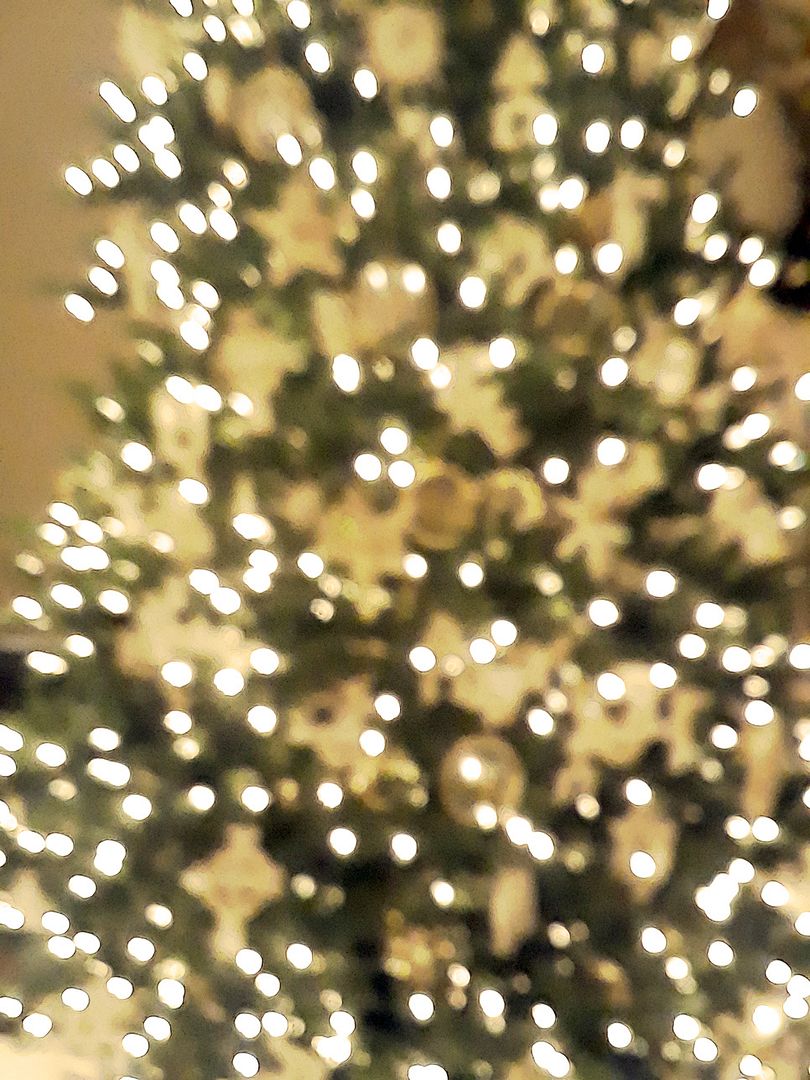 • Bokeh style lights are pretty much obligatory this time of year, so here are some for my blog readers.

• I didn't get a picture, but on Sunday Advent 4 our weekly brunch featured Ye Olde Fashioned Christmas Dinner. So many wonderful dishes I couldn't sample everything—I doubt anyone did!




• Nativity Eve worship program cover. The choir music was close to another Lessons & Carols in splendor and extent.